Dancing On The Beach!
There are many things people do on
Zandvoort beach
but one you don't often see is a big group of people dancing. However, one evening whilst strolling by the seashore at sunset we came across a party being held at one of the beach cafes with about 30 people all dancing down on the sand. There was a full PA system and DJ and everyone was having a great time!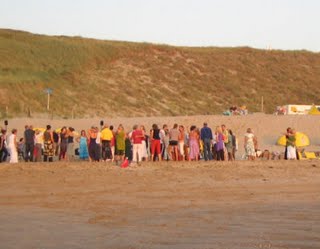 Labels: dancing, sunset, zandvoort beach