Kitesurfing Lessons
Watching kitesurfers is fascinating and you can get absorbed for hours as they test themselves over and over against the conditions, doing jumps and stunts. Just as interesting is watching someone have a kitesurfing lesson.
At the very beginning they might just be asked to get used to the feel of a small kite using a harness and the bar with the lines attached.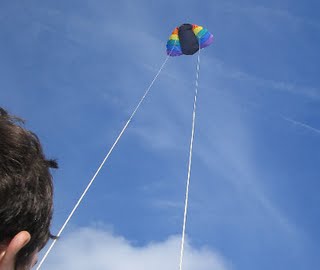 Later when they take to the water they will have their
kitesurfing
teacher close by. Here is a great example of that - Okke Engel with one of his students on
Zandvoort beach
just after finishing a kitesurfing lesson.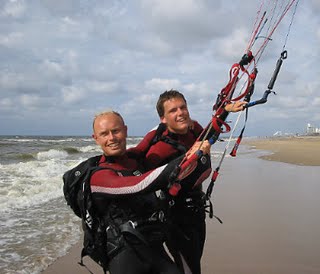 Okke has his own
kitesurfing school in Zandvoort
.
Labels: kitesurfing, kitesurfing school, okke engel