Ijmuiden Ferry - Just 20 mins From Zandvoort
One of the routes that Dutch people take to travel to the UK and that the British take to travel to The Netherlands is the ferry which goes from Ijmuiden just North of
Zandvoort
to North Shields close to Newcastle in England.
It is a route we have travelled often and whenever we leave we tell our friends on the beach to watch out for the ship sailing out in the early evening. They always tell us they do it - it's fun!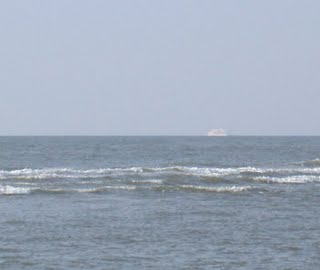 Here is a photograph we took standing on
Zandvoort beach
one summer evening in July 2009. We watched the ferry leaving Ijmuiden harbour and disappearing into the distance headed for England.
Labels: ferry, ijmuiden, zandvoort beach