Busy On The Beach - Zandvoort Has It All!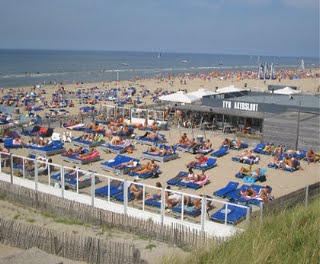 When it's a sunny day in Zandvoort the beach can be incredibly busy and people come for all different kinds of reasons.
Families with young children come to have a day on the beach where the children can enjoy playing in the soft, golden sand; with so many beach pavilions around, parents also know that food, drink, toilets and showers are all within easy reach.
Young people like to come to the beach for the atmosphere of the pavilions where they can sit in groups, chat over drinks and maybe even break off for a game of
beach volleyball
.
Sailing enthusiasts come to the beach for the
Zandvoort Sailing Club
.
There's also usually a good representation from older people too - they love to come down to Zandvoort when it's sunny and just relax in the sunshine, perhaps take a gentle dip in the sea and enjoy the long walks that
Zandvoort beach
can offer.
At this time of year, however, the photo below is a far more common one - an empty beach!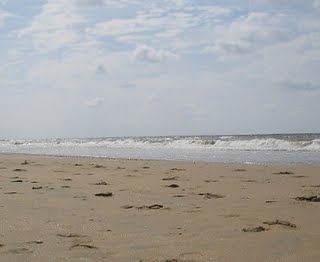 Labels: beach, pavilions, volleyball